More Space for Your Company
The Neckar-Alb region offers attractive building sites and commercial space in addition to ideal site factors. Located just south of Stuttgart, our region's low tax and rental rates combine with cheap development costs and land prices to make Neckar-Alb the ideal business location for your company. An excellent infrastructure with connections to Stuttgart Airport and the region's location on the ICE (fast train) route between Stuttgart and Ulm provide first-class conditions, as do the nearby A8 and A81 highways and a close proximity to the international Messe Stuttgart. We'd be happy to forward your specific request for commercial space to the appropriate municipality and provide you with a direct contact on-site.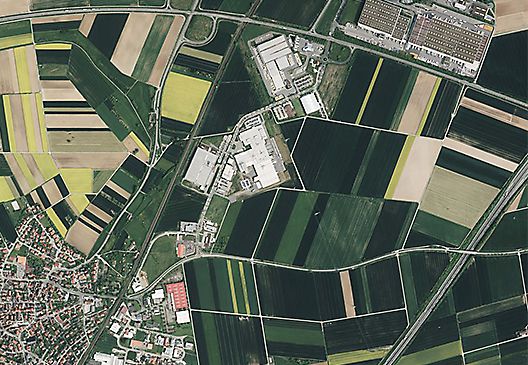 District of Tübingen
The university city and district of Tübingen is the geographical center of Baden-Württemberg. This strategically advantageous position has enabled a city steeped in tradition and its surrounding district to grow into a true model of success. It's internationally renowned and respected university provides valuable economic impetus whose positive effects are felt far beyond district borders. Tübingen's romantic, historical Old Towns and the large district city of Rottenburg create an attractive, "old world" contrast to the high-tech companies that greatly benefit from belonging to this prime scientific hub. Tried-and-true structures, a high quality of life, and wonderful shopping opportunities are just a few of the district's alluring charms.

Commercial Lots & Real Estate
Building land
Ø €56.00/m²
Rent in prime locations (net rent)
Ø €5.40/m²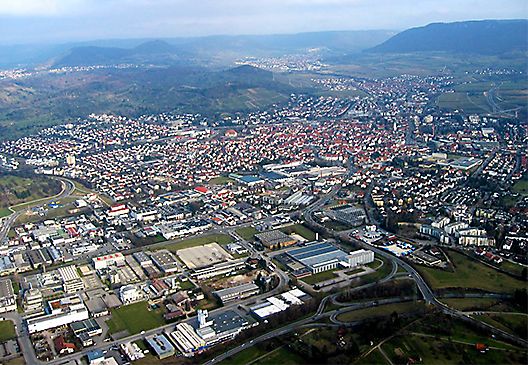 District of Reutlingen
Reutlingen is a region of contrasts. Located just a few minutes' drive from Stuttgart Airport and Messe Stuttgart, the metropolitan city of Reutlingen is the center of a district dominated by the gorgeous natural landscape of the Swabian Alb. Here you'll find an internationally respected university surrounded by large industrial sites and numerous mid-sized companies, the "Hidden Champions" of the region. Centers of retail in picturesque Old Towns stand in brilliant juxtaposition to the popular and modern OUTLETCITY METZINGEN. This colorful mix of contrasts create the district's enviable mix of economic strength and quality of life.
Commercial Lots & Real Estate
Building land
Ø €96.00/m²
Rent in prime locations (net rent)
Ø €4.83/m²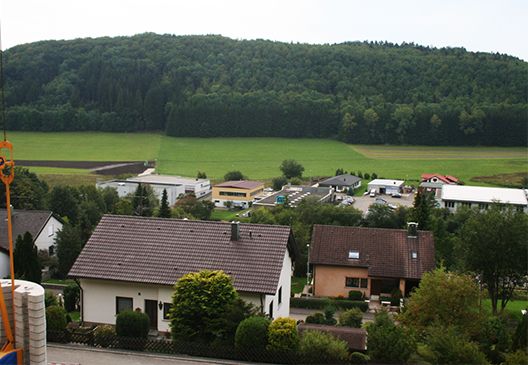 District of Zollernalb
A successful structural transformation is as valuable as it is rare, but the Zollernalb district succeeded in exactly that. After its traditionally strong textile production relocated, the people of Burladingen, Balingen, and Hechingen rolled up their sleeves and got to work. Now, the district is the center of a technical textiles cluster supported by the universities in Albstadt and Sigmaringen. The region is also strong in the field of mechanical engineering, while its cities – especially the district town of Balingen – have become shopping havens that draw purchasing power from the surrounding area. The district's proximity to highway A81 and the steady expansion of state road B27 provide for an above-average infrastructure.
Commercial Lots & Real Estate
Building land
Ø €35.00/m²
Rent in prime locations (net rent)
Ø €3.62/m²
Commercial Space for Your Innovations
In addition to an excellent infrastructure, the Neckar-Alb Economic Region also attracts new business with an exceptionally high quality of life. People love living here – better still, they enjoy spending their money here, too. This has enabled our economic region to develop and flourish, making it equally attractive for industry, service, commerce, and trade. One of the few factors in our region that remains static is the amount of land it covers: With 2,465 km² of concentrated economic power and innovation, the Neckar-Alb region is a true paradise for investors. Here, there's always room for companies with an eye for the future. Key figures and an overview of available commercial space including all relevant details and contact information can be found in our "Land in Sight" brochure and Commercial Space catalog.
"Land in Sight": Select Commercial Space and Real Estate in the Neckar-Alb Region

"Land in Sight" Neckar-Alb Region – Your Location for Trade, Service, and Production
We're here to help! Get in touch.
Are you a business owner, qualified professional, investor, shareholder or simply someone who's interested in the Neckar-Alb region? Do you have questions concerning the Standortagentur, marketing activities, commercial space and real estate or our presence at trade fairs? Or perhaps you're looking for new contacts in the region? Jennifer Muffler and Dr. Markus Nawroth are happy to help with any questions or suggestions!
Jennifer Muffler
Standortagentur Tübingen – Reutlingen – Zollernalb GmbH

Please note our temporary address untill fall 2019:
Ernst-Simon-Straße 10
72072 Tübingen
+49 7121 201-180
+49 7121 201-4180
Dr. Markus Nawroth
Standortagentur Tübingen – Reutlingen – Zollernalb GmbH

Please note our temporary address untill fall 2019:
Ernst-Simon-Straße 10
72072 Tübingen

+49 7121 201-185
+49 7121 201-4185